EDI Science Students' Affiliation (ESSA)
EDI Science Students' Affiliation (ESSA)
---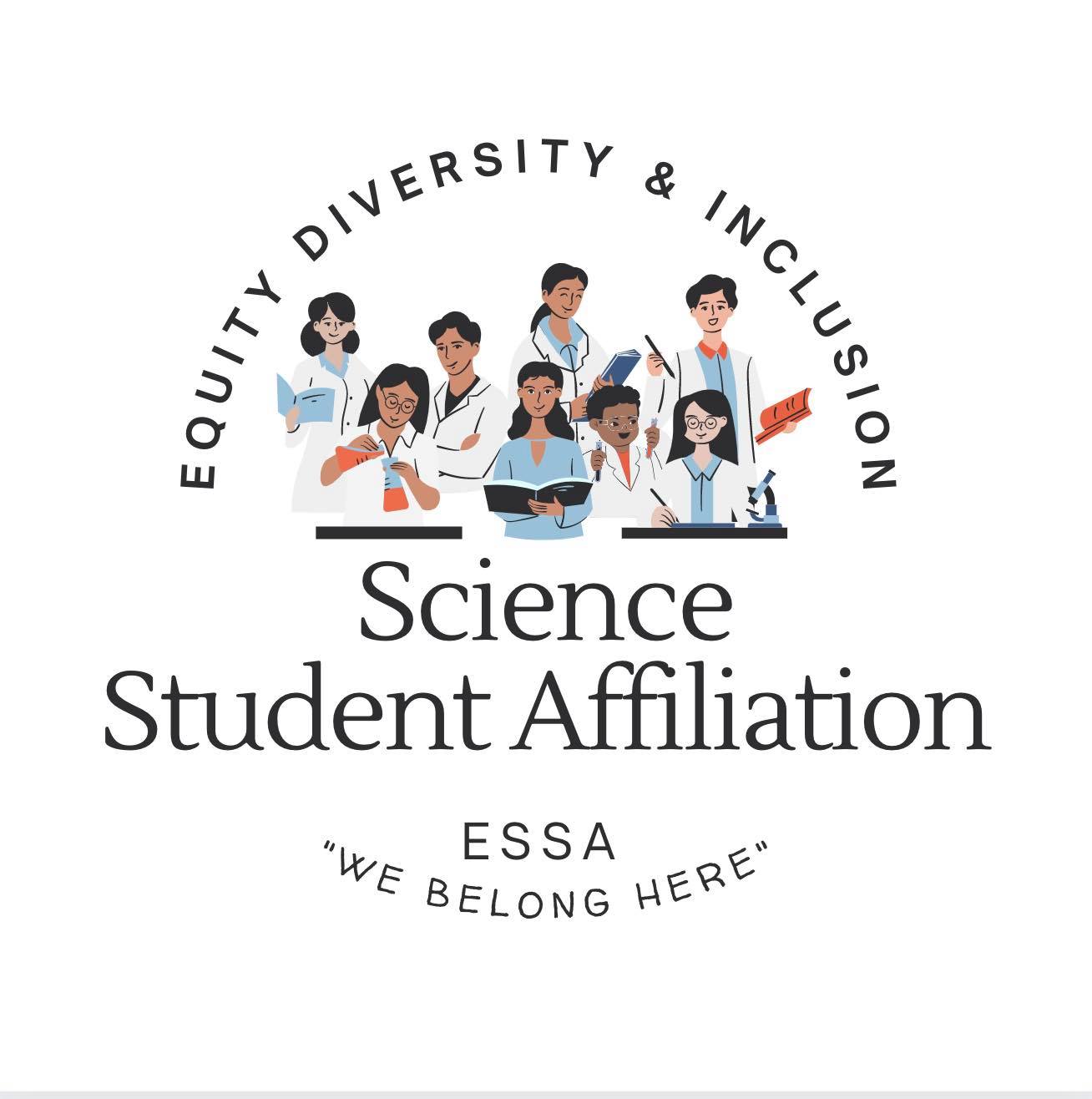 ESSA strives to build a community of students that fosters EDI literacy, peer support, and high EDI engagement within Science because we belong here.
Form a student-led body which advocates for equity, diversity, and inclusion within the Faculty of Science & Technology (FST), in collaboration with the equity, diversity, and inclusion (EDI) FST committee.
Be a representative body which escalates the student voice to influential decision makers/ faculty leadership. Bridging the gap between the student body and institution regarding EDI within the FST .
Unify groups (e.g. students clubs) to work together in fostering EDI within the FST.
Provide mechanisms of peer support regarding EDI for students within FST.
Provide a space where curiosities can be stretched and questions can be contemplated
Core Values
We belong here
Peer support
Unity in EDI
Student-led advocacy
Pushing for institutional innovation within EDI for science
Connecting student voices with decision makers
Education and Integration of EDI in FST
Raising awareness of EDI among privilege holding majorities
We belong here.
Majd Daqqa President  
Aera England Vice President 
Amirah Azmi Director of Professional Development 
Ryan Owchar Director of Outreach 
Irfan Farozi Director of Student Support 
Meagan Gamache Director of Media and Community Engagement 
Ben Mackenzie Media and Community Engagement Executive Assistant 
Reem Amin Senior Student Ambassador