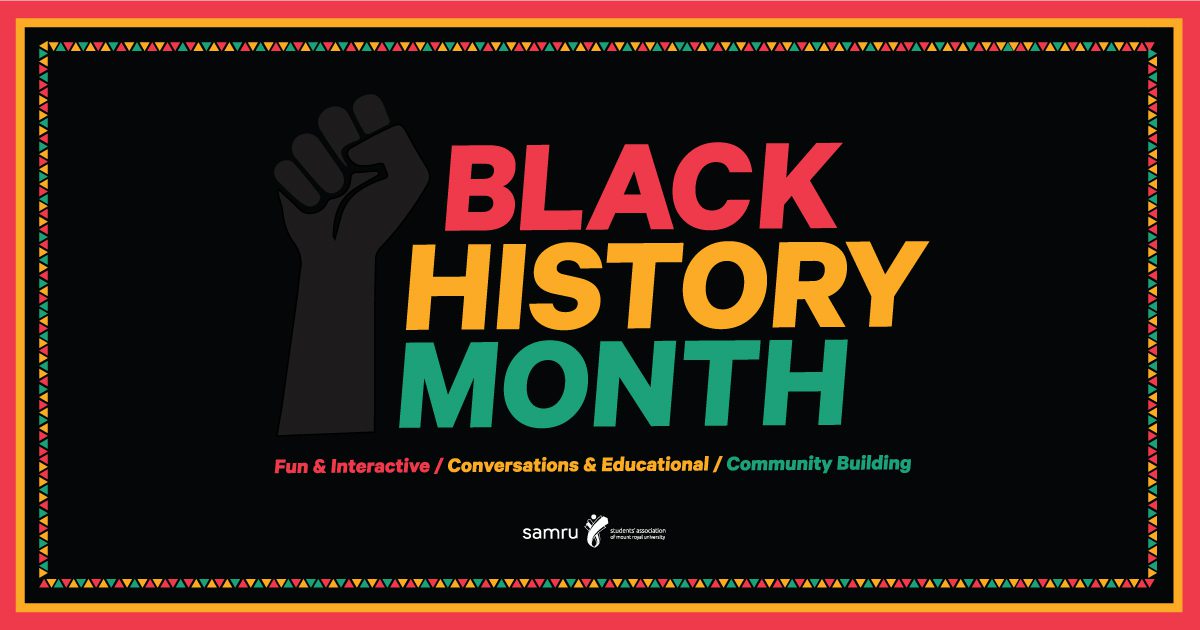 Black History Month: BIPOC Support Network
This is a monthly meeting and community, open to MRU faculty, staff and students. In this community, we discuss black, indigenous, and topics that affect people of colour, and how they affect us here at MRU. As well as brainstorm and co-promote each other's programs and events.
Join using this Google Meet.