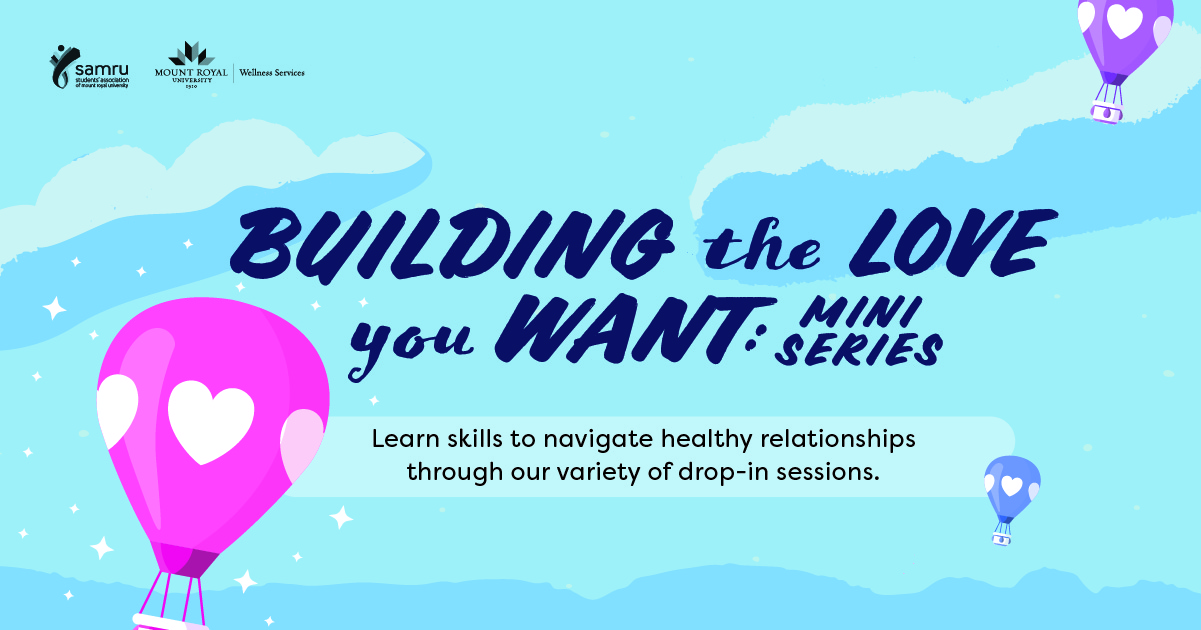 Building the Love You Want Mini-Series: Building Boundaries in Relationships
Setting boundaries is essential if we want to be both physically and emotionally healthy. Creating healthy boundaries is empowering. By recognizing the need to set and enforce boundaries, you protect your self-esteem, maintain self-respect, and enjoy healthy relationships. Learn how to build and maintain boundaries in relationships through self-compassion and support from this peer group led by Sarah Armstrong from SAMRU Pride and Cari Ionson from MRU Wellness.
To register for this session, please email Sarah Armstrong or Cari Ionson.