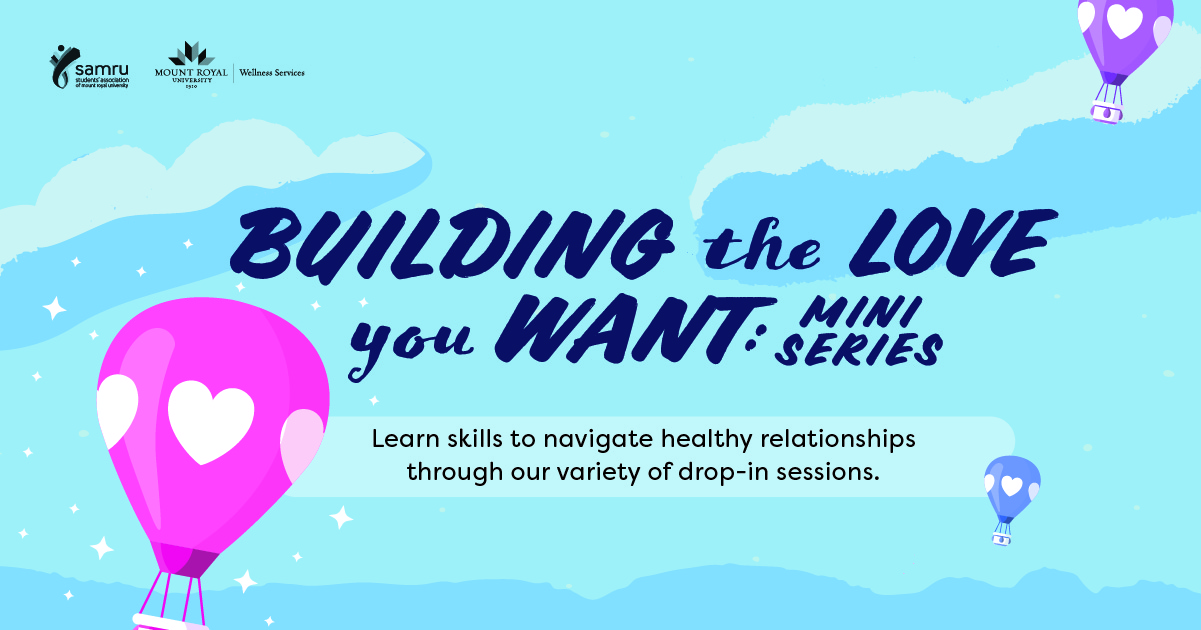 Building the Love You Want Mini-Series: Finding and Navigating Your Attachment Style
Whether you're new to Attachment Styles or a well-versed in the science behind them, this workshop is for you! Learn about the four core Attachment Styles, their origins, the way they reveal themselves in relationships, and methods for understanding how to navigate your personal style through self-compassion and support from this peer group. Develop a deeper understanding of self by discovering the ways your Attachment Style impacts your behaviour and relationships. This group is led by Sarah Armstrong from SAMRU Pride and Cari Ionson from MRU Wellness.
To join this session, please register using
Eventbrite
.
Once you've registered you can join the session using this
Zoom link!