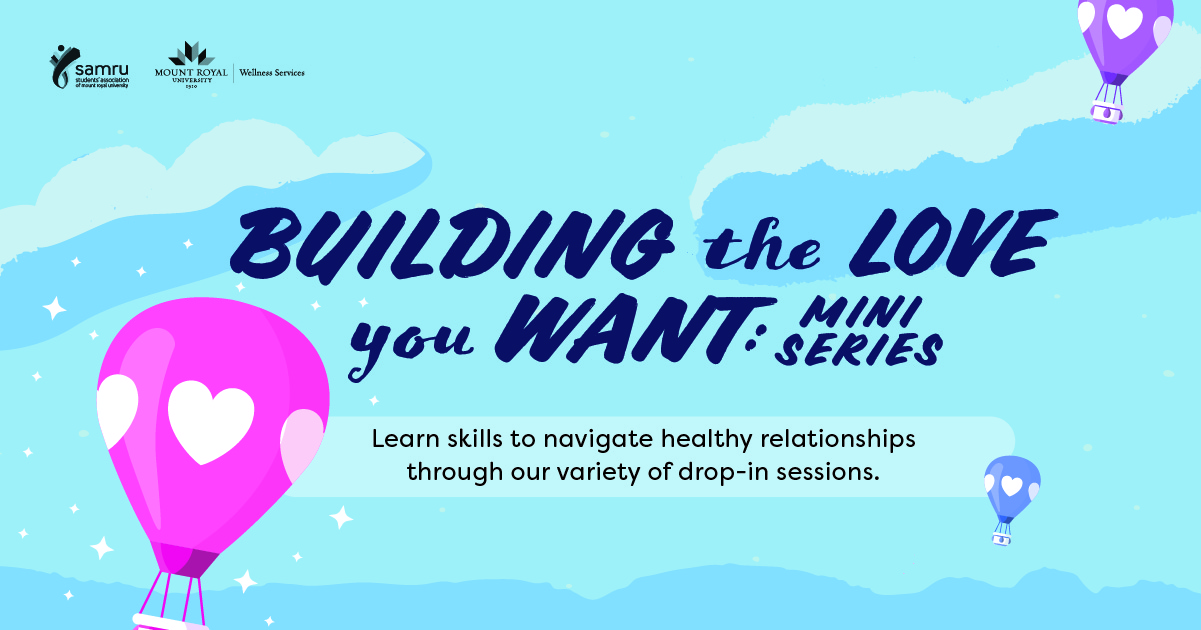 Building the Love You Want Mini-Series: Having The Consensual Sex You Want
This consent workshop is a safe space for interactive conversations on boundaries of consent and recognizing sexual violence through identifying positive and healthy behaviours. Through this workshop, students are provided with the information, skills, and opportunity to understand and practice consent (what it is, why it's required, how to practice it).
This peer learning group is led by Sarah Armstrong from SAMRU Pride and Cari Ionson from MRU Wellness.
To join this session, please register using
Eventbrite
.
Once you've registered you can join the session using this
Zoom link!