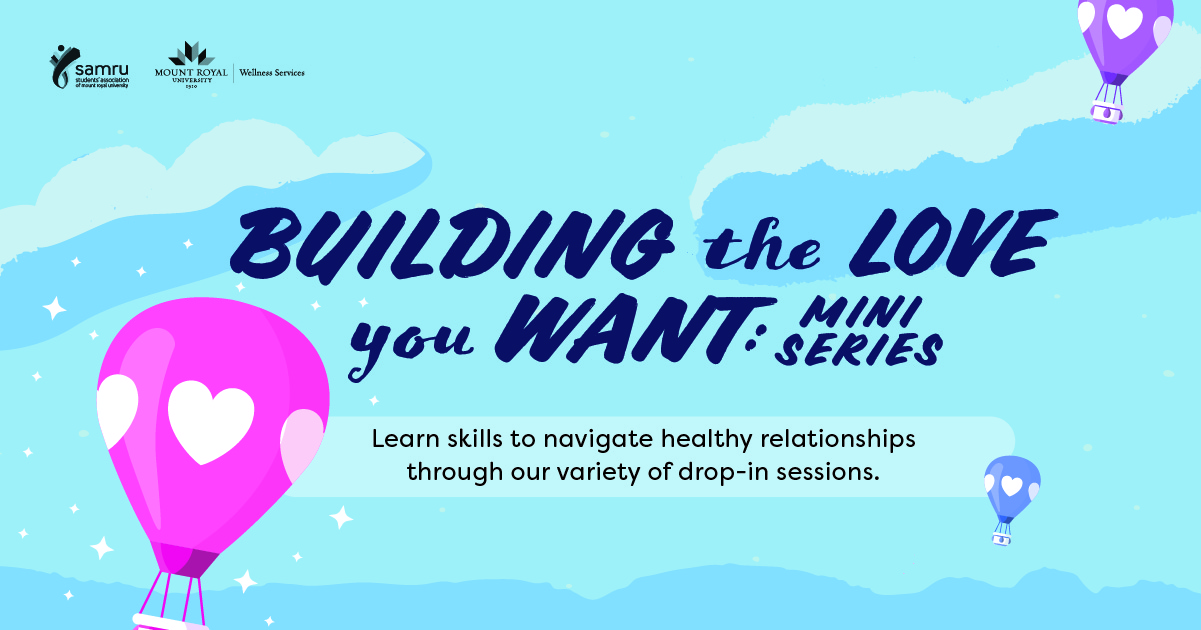 Building the Love You Want Mini-Series: Managing Break-Ups and Rejection
Rejection is a daily struggle we have in our lives, and at some point, we all experience it. In this workshop, students will learn that while rejection is inevitable, we can learn to become empowered by the way we respond to rejection. Instead of letting rejection weigh you down, you can learn to embrace rejection, whether it stems from partners and family or careers and schoolwork, to become more resilient for future opportunities. Hearing "no" does not make you a failure, and every time you experience rejection, it is a lesson you can use for your future self.  You will learn what to do after experiencing a rejection, along with ways to cope at the moment and long term. Sarah Armstrong leads this peer learning group from SAMRU Pride and Cari Ionson from MRU Wellness.
To join this session, please register using
Eventbrite
.
Once you've registered you can join the session using this
Zoom link!