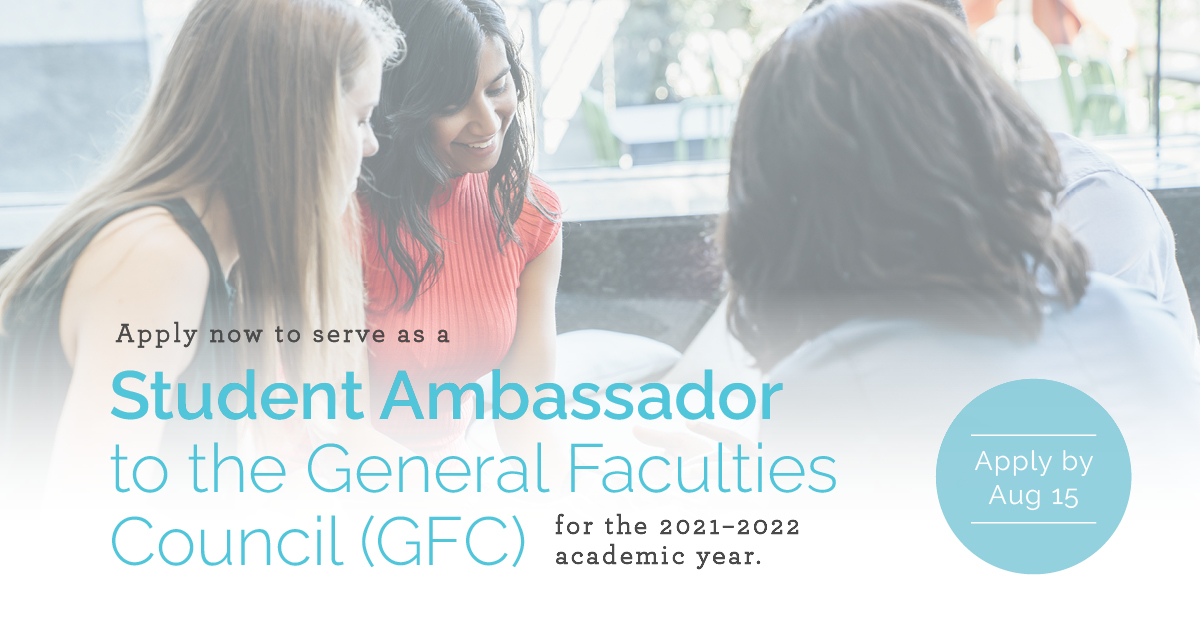 General Facilities Council: Application deadline
The Students' Association of Mount Royal University (SAMRU) seeks passionate and dedicated student volunteers to serve their peers through SAMRU as a Student Ambassador serving under the Vice-President Academic. Student Ambassadors serve as student representatives on MRU's General Faculties Council (GFC) and a variety of other committees throughout the university. There are multiple positions available for GFC student ambassadors and an honorarium is offered for this committee work. 
Read the full position description here. 
Applications should include a resume and cover letter (maximum 250 words) and be sent to SAMRU REC VP Academic, Yasmin Ahmed, at vpacademic@samru.ca with "GFC Student Ambassador Volunteer Application" as the subject line.