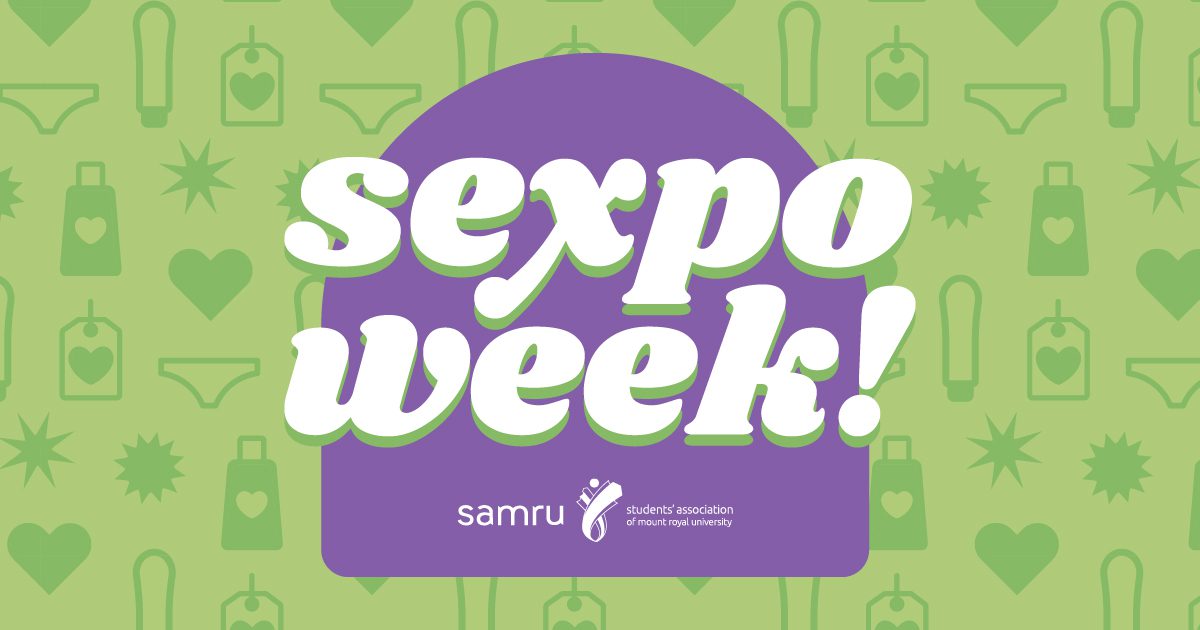 Sexpo Week Workshop: What makes a Body Safe Sex Toy?
Workshop Description:
Hosted by Shane and Alexa, owners of the online sex toy shop, Sensuale Intimate Wellness, this Sexpo Week Workshop will focus on body safe sex toys. TPN? Jelly? Real-feel? When it comes to the world of adult toys, there's hundreds of terms that are used on dildos of all shapes and sizes, disguising the real material that lies beneath. But when toys are known to melt together, mould inside, or even worse, break down while being used, knowing the difference between non-body safe and body-safe can be the difference in your sexual health. Join Sensuale Intimate Wellness as we explore what it means for a toy to be body safe, and 3 special tricks to know if your toy is good to go, or has to hit the road.
Interested in our other workshops? Click the link for more info and to register.
October 16 – 11 am-12 pm – The Gallery (Z224) – But what about sex and pleasure? Silences in the sexual lives of disabled people
October 17 – 10 am-12 pm – Council Chambers (Z236) – Shibari and Rope Bondage
October 18 – 4-6 pm – Online – Understanding and Healing from Sexual Violence: An Anti-Oppressive Lens