Meet Your REC Team Before the Annual Welcome Carnival & REC BBQ!
On September 15, 2022, SAMRU's Representation Executive Council (REC) team and the MRU Department of Student Experience will work together to bring students the Welcome Carnival & REC BBQ. Historically distinct events, the Welcome Carnival and REC BBQ both served as a means to encourage new and returning students to meet each other, get involved, and feel more connected to the campus community.
This year, students will be able to engage with a variety of campus services, clubs, and external vendors while also getting an opportunity to meet and connect with their student representatives. In fitting with the spirit of previous years' REC BBQs, students will find a variety of complimentary snacks, hot dogs, entertainment, and prizes available. Make sure to come out to the East Gate Lawn on September 15th from 12:00-3:30 pm; we hope to see you there!
Meet Your Representation Executive Council
REC serves as the voice for SAMRU's members: credit students of Mount Royal University. Acting under the guidance of the elected or appointed Student Governing Board, REC advocates for MRU students both internally and externally to all three levels of government. Some things your REC members have advocated for in the past include but are not limited to, tuition, loan policies, and student mental health and wellness.
Members of REC assume their roles as full-time jobs over 12 months, which means that each day is dedicated to improving the student experience. This exciting and engaging event at the start of the school year is a great chance for the REC team to connect with new and returning students and receive some early insights into the campus' most pressing issues.
Here's a sneak peek into your 2022-23 Representation Executive Council:
REC President: Joseph Nguyen
Start of Term: May 2022
Joseph is thrilled to be serving his second term on SAMRU's REC, having previously worked as the VP Student Affairs. He is majoring in Elementary Education with a dream to make the world a better place, one student at a time. Joseph also serves on the Canadian Alliance of Student Association's (CASA) Board of Directors, the Council of Alberta University Students (CAUS), and the Calgary Student Alliance (CSA).
REC VP Academic: Yasmin Ahmed
Start of Term: May 2022
Yasmin is proud to serve as a continual advocate for MRU students as she is in her second term as VP Academic. Pursuing a bachelor's degree in Social Work, she is a passionate advocate for underrepresented voices. Yasmin also sits on several committees on campus, being a part of the General Faculties Council, Teaching & Learning Committee, and the MRU Student Award Selection Committee, to name a few.
REC VP External: Tera Leigh Cardinal
Start of Term: May 2022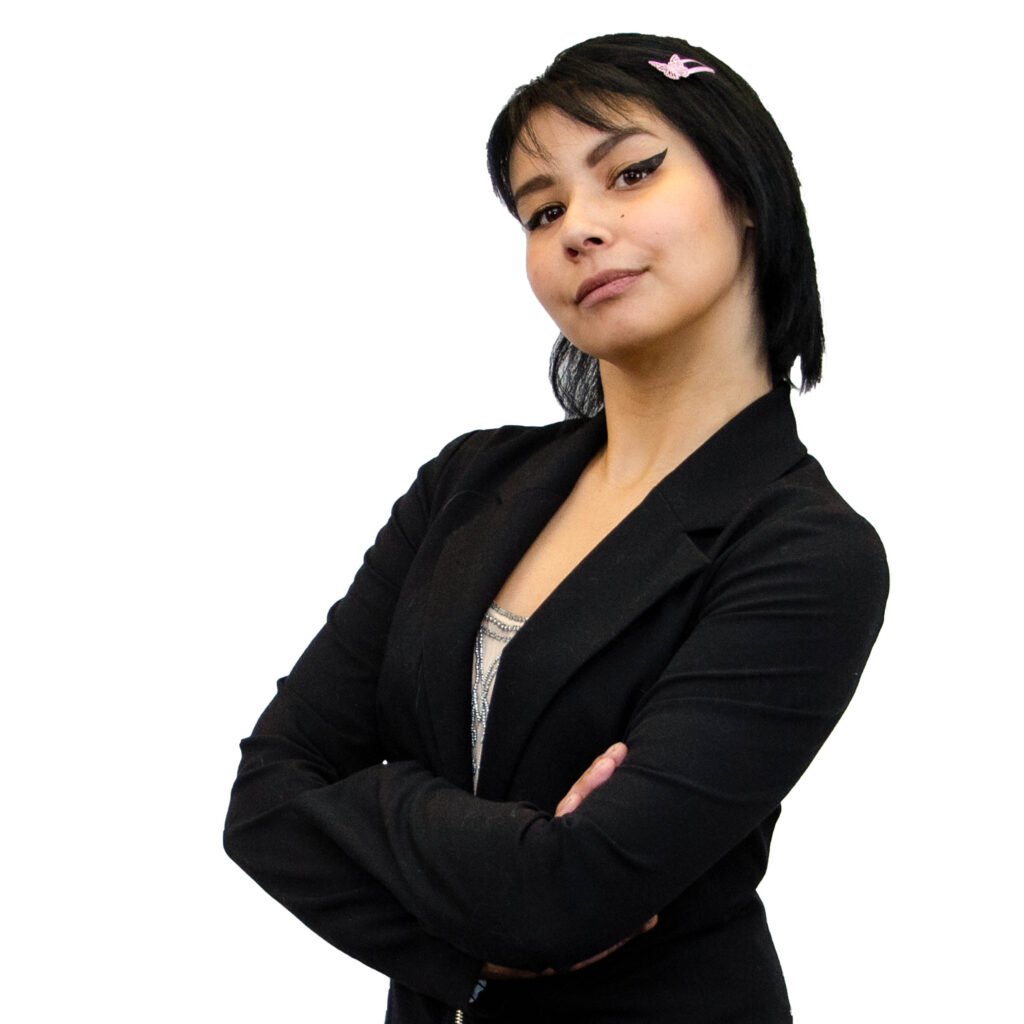 Tera is a Cree woman from Treaty 8, who received her Social Work diploma from MRU in 2019, but returned to pursue a bachelor's degree in Policy Studies after observing a lack of support and safety on the front lines. Previously serving as a volunteer on a representation committee with SAMRU's REC, Tera additionally works as the Vice-chair of CAUS, the Co-chair of the National Indigenous Advisory Committee, as well as a participating member of CASA and CSA.
REC VP Student Affairs: Pamela Malec
Start of Term: May 2022
Pamela is pursuing a bachelor's degree in Sociology with a double minor in Business and Human Resources. She is an ardent supporter of student employment as well as accessibility and inclusion for all on campus. Pamela enjoys advocating for her peers and sits on several committees on campus including the Dating, Domestic and Sexual Violence on Campus Committee, the K-12 Committee, Campus Development Committee, and the Sweat Lodge Committee.
The Welcome Carnival & REC BBQ will be hosted on-campus on the East Gate Lawn, in front of the East Entrance, and will run from 12:00 pm to 3:30 pm on Thursday, September 15. Make sure to pop by and grab a free lunch with your 2022-23 REC team!