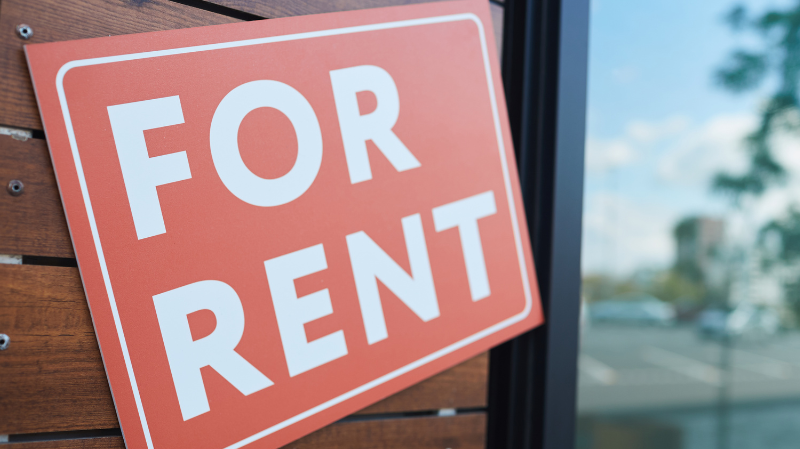 Conquering Student Housing Stresses
---
When starting your next semester, the last thing you want to worry about is where you're going to call home. While finding a new place to live is always daunting, SAMRU is here to help in your search.
Whether you happen to be moving out for the first time or are searching for a shorter commute to campus, here are a few housing tips and resources to ease the stress of finding an accessible and affordable place to stay.
Your rights as a tenant
Before you dive into anything, it's best to have a basic understanding of the expectations and obligations of the renting process. Unsure about how to handle negotiations with your landlord or what should be included in a tenancy agreement? Alberta's official residential tenancies page has got you covered.
The site outlines the legal requirements of both landlords and tenants, including your rights and responsibilities whether you rent on- or off-campus. With a step-by-step guide of the rental stages and answers to frequently asked questions regarding disputes, it is a wonderful asset to consult if concerns arise between you and your landlord.
Connecting with fellow students to live with
You're not alone in the quest for economical housing, so why not team up? Fellow students can be a great option to live with, allowing you to spend time and split rent with individuals in similar situations to yourself. These can range from friends you've made in classes looking for a comparable housing solution or individuals you've discovered through verified roommate advertising channels.
Be sure to do your due diligence when researching potential roommates, and if you have concerns about any agreements, make sure your voice is heard (if you need any self-advocating tips, be sure to check out the Student Advocacy Resource Centre!).
Moving in with friends and family
If you have friends or family who live around campus, don't be afraid to reach out and discuss if they have some available space you could rent out. This accommodation alleviates the stress of going through a new landlord, plus you might be able to secure a discount compared to similar housing in the area.
The best part? You've likely already proven you're a (mostly) reliable tenant. 😉
Resources to find affordable deals
To help ease the housing transition for our student body, SAMRU has partnered with Places4Students, a real-time database of cost-effective housing opportunities that is free to access for all post-secondary students. Options range from advertising for roommates to searching for listings close to campus.
Rental options, including services such as Rentfaster, can compare deals to help you find something within your budget.
If your budget is tight, both Calgary Housing Company and the Government of Alberta offer affordable and subsidized housing. If you believe you are eligible, be sure to check the requirements and submit an application.

For international students, you can apply for the Canada Homestay Network to find a curated and screened family to stay with.
Remember to ensure the best housing situation for your budget, comfort, and safety.
Living in residence
If you're looking for a place to live close to campus, residence is likely the first thought that comes to mind, and it has its perks. These include:
Access to Residential Advisors
Fully furnished rooms with amenities included
Saving on travel time and costs
Being surrounded by a community of MRU students
Residence this year is currently filled, with applicants being put on a waiting list. However, you can follow these tips and tricks to make sure you get in next year!
Make sure to read the Accommodation Agreement, Residence Handbook, and Conduct Guides
A room is guaranteed for new students if you submit your application fee and pay your security deposit by June 15!
Returning students can still apply for housing on a first-come, first-served basis once all first-year students are registered

For more information regarding residence registration, you can find the application process here.
Housing advocacy
For students trying to find an affordable place to stay, we know your situation can often feel overwhelming and hopeless. Fluctuating availability and ever-changing financial barriers can creep up unexpectedly and can quickly nullify months of careful budgeting and planning. However, you're not fighting this battle alone.
Your Representation Executive Council (REC) is actively campaigning for more affordable and accessible student housing options on campus and across the city, ensuring students will have more time to enjoy the university experience rather than worrying about where they're going to live.
REC, your elected student representatives, are actively advocating for:
Both the government and MRU to provide and fund affordable housing options for students
A more robust transit system to improve access to various areas of the city
More emergency bursaries for students
---

Have more housing tips to share with your fellow students? Let us know! We'll add resources here as they're shared with us.
Want to talk about housing concerns with your elected student representatives? Email us at representation@samru.ca.