Red Carpet Ready: A Recap of the 2023 SAMRU Awards Ceremony and Winners
---
The annual SAMRU Awards Ceremony took place last week on April 1st! Student and faculty winners of the 2023 SAMRU Awards walked down the red carpet in their best Hollywood Glam to be formally recognized and celebrated for their contributions to our campus community! This year's ceremony was held in Wyckham House, complete with a Walk of Fame, Photo Booth, Joan Collins, Elvis Presley, and Marilyn Monroe impersonators, plus live music from the Nate Waters Quartet!
The SAMRU Awards began over 60 years ago, giving away over $40,000 each year to dedicated SAMRU members. The Student Governing Board (SGB) presented each of our outstanding winners with their awards at the ceremony – keep reading to learn more about each winner and the award they received!
Enrichment Awards
John Jerry Solana | Inspiring Culture Award
Kambal Bloxham | Beyond Disabilities Award
Mason Weakley | Gender and Sexual Diversity Award
Corrie Godoy-Contois | Deanna Cardinal Memorial Award
Clubs Awards
Bachelor of Child Studies Student Society | Excellence in Community Service Award
Women in Science and Technology | Excellence in Membership Services Award
Staff & Faculty Awards
Dr. Nick Strzalkowski | Teaching Excellence Award
Thérèse Wiart Jenkinson | Teaching Excellence Award
Dr. Sarah Hewitt | Teaching Excellence Award
Paul Meunier | Open Education Champion Award
Abdulrahman Chikhouni | Champion Award
Audra Foggin | Champion Award
Jaime Waucaush-Warn | Champion Award
Endeavour Awards
Danielle Mills | Citizenship Award
Basira Yaqoub | Citizenship Award
Maria Salomé Faria Blanco | Citizenship Award
Sarah Fleury | Committed Learner Award
Aera Ladell | Committed Learner Award
Excellence Awards
Emma Berger | Bronze Award
Megan Davidson | Bronze Award
Catalina Campusano | Bronze Award
Angela Faye Galeos | Silver Award
Kamila Djanabulova | Silver Award
Liv Taylor | Gold Award
Fawaz Saleem | Outstanding Student of the Year Award
---
Enrichment Awards
Inspiring Culture Award
John Jerry Solana
John Jerry Solana is a first-year nursing student fueled by an infectious passion for healthcare and the rich Filipino culture. As the proud co-founder and president of the Mount Royal Filipino Students' Affiliation, he is devoted to promoting the spirit of "bayanihan," or communal unity, while championing campus diversity.
His hands-on clinical experiences and unwavering dedication to cultural advocacy empower him to create meaningful connections and growth opportunities in the community, such as the December 2022 volunteer event he organized with Operation Christmas Child or the February 2023 Valentine's mixer event, where attendees mingled and delved into the multifaceted concept of "pag-ibig" or love.
These experiences, combined with his nursing education, foster empathy and understanding, allowing him to connect with diverse groups and nurture unity. By intertwining his passion for healthcare with a commitment to cultural enrichment and community engagement, he aims to be an inspiring student who leaves a lasting, positive impact on those around him.
Beyond Disabilities Award
Kambal Bloxham
Kambal is currently a fourth-year nursing student. In addition to his nursing studies, he is currently working with the Bachelor of Nursing (BN) faculty to help develop the new BN curriculum. Kambal is also an alumnus of the Canadian Conservation Corps. His involvement in this program led to him working with the Centre for Global Education and the United Nations Association in Canada, promoting youth voices from around the world on complex global issues.


Gender and Sexual Diversity Award
Mason Weakley
Mason is a third-year psychology major with a passion for activism, equity, diversity, and inclusion in academic settings. Along with other gender-diverse students, they started the See Change Collective in 2022, a non-profit that helps transgender, two-spirit, and gender-diverse post-secondary students in Calgary afford legal name changes before they graduate.
In their free time, Mason loves to experiment with bold makeup looks, plays ukulele, and sings in a band. They also enjoy Calgary's craft beer scene. They hope to make MRU and Calgary a better place for everyone.
Deanna Cardinal Memorial Award
Corrie Godoy-Contois
Corrie Godoy-Contois is a third-year Bachelor of Communications student at Mount Royal University, specializing in Information Design and minoring in Marketing, with an educational background in Graphic Design. While in school, she works as a research assistant with the Indigenous Primary Health Care & Policy Research Network in Alberta. Her hope is to one day be a changemaker in her community by applying an empathy-driven design approach to projects based on equity, inclusion, and sustainability while working to challenge systems in place that cause harm.
In her free time, she enjoys crocheting ugly hats and scarves, going to spin class, and spending time with her dog and cat.
---
Clubs Awards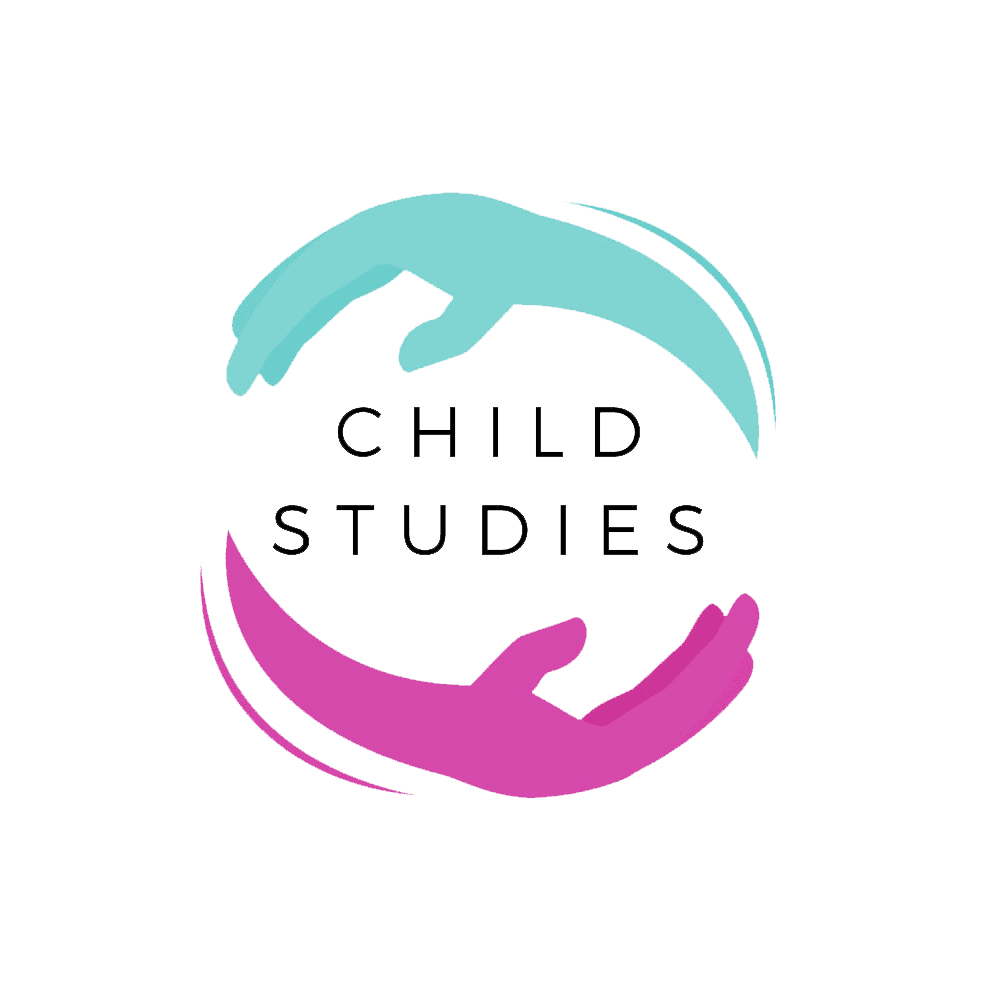 Excellence in Community Service Award
Bachelor of Child Studies Student Society
The Bachelor of Child Studies Student Society was created to assist and empower students within the Bachelor of Child Studies Degree at Mount Royal University, who are committed to supporting students in their educational and professional experiences, and are dedicated to supporting children, youth, and families within our communities.
Their mission is to encourage growth, both individually and professionally, for all students and commit to supporting students by creating a sense of community and self-empowerment through group collaboration, interdisciplinary exposure, community connections, and professional development opportunities.
Excellence in Membership Services Award
Women in Science and Technology
Inspired by the countless women who have worked tirelessly to enhance science and technology fields, the Women in Science and Technology Club (WIST) was created out of a need for this kind of environment at MRU. WIST aims to leverage social networks and community to empower self-identifying women in science and technology through meaningful opportunities and discussion.
By building a sense of community among women in science and technology at MRU, they hope to enlighten women to recognize their potential and overreach boundaries. In their short time at MRU, they have achieved more than previously imagined and hope to continue to improve and expand the club for future generations of women in science and technology.
---
Staff and Faculty Awards
Teaching Excellence Award
Dr. Nick Strzalkowski
Dr. Nick Strzalkowski is an Assistant Professor in his fifth year at MRU, cross-appointed in the departments of Biology and General Education. He teaches a variety of courses including Biology, General Science, and General Education. He received his BSc (Human Kinetics) and PhD (Neuroscience) from the University of Guelph. It was at U of G that Dr. Strzalkowski developed a passion for teaching as a sessional instructor and teaching assistant.
A postdoctoral fellowship brought Dr. Strzalkowski to Calgary where he studied deep brain stimulation and movement disorders at Foothills hospital before starting at MRU. He continues to do research on the sensorimotor control of human movement in healthy and diseased populations under different environmental conditions. Dr. Strzalkowski also researches undergraduate student science literacy; that along with his sensorimotor research has greatly informed his teaching.
Teaching Excellence Award
Thérèse Wiart Jenkinson
Thérèse Wiart Jenkinson is an assistant professor in the Department of Child Studies and Social Work. She is passionate about experiential learning with young children and adults too! She will co-lead the India Field School in the spring of 2024. At the University of Toronto, she is a Ph.D. candidate.
---
Teaching Excellence Award
Dr. Sarah Hewitt
Dr. Sarah Hewitt is an associate professor in the Biology Department. She teaches neuroscience, human physiology, and capstone courses in science, and engages in scholarly work around the Scholarship of Teaching and Learning (SoTL) and science communication. Dr. Hewitt developed a model for science communication that she calls "Adventure Science"—focusing on telling behind-the-scenes stories of researchers and the work they do in the field, synthesizing this information, and presenting it in multimedia narratives to engage the public.
She is endlessly inspired by students to design challenging projects that allow them to demonstrate their learning in creative ways and to develop new teaching materials that she hopes will help them enjoy learning and find success.
Open Education Champion Award
Paul Meunier
Paul Meunier is a PhD candidate in the Department of English, University of Calgary, about to defend this spring! Paul works in experimental writing, and his dissertation is an exploration of Calgary's queer history, in conversation with queer futurity and poetics in the posthuman.
Paul is currently a Sessional Instructor at both U of C and Mount Royal University, teaching in Women's and Gender Studies. He's a proud born-and-raised Calgarian, and he lives a stone's throw away from MRU, where he's often walking the reservoir with his husband Matthew and their best-ever dog, Parker.
Champion Award
Abdulrahman Chikhouni
Abdulrahman Chikhouni is a recognized educator who has been teaching at universities since 2007. Since joining MRU in 2015, Abdulrahman has been teaching international business courses and is a big advocate for experiential learning. He holds a PhD in strategic management and international business from Concordia University, Canada.
---
---
Champion Award
Audra Foggin
With a background in Child and Family Services, Audra's interests are in community collaboration, mental health, anti-racism, anti-oppressive practices, mentorship, and Indigenous knowledge. Audra is a member of the Alberta College of Social Workers (ACSW), and a Registered Social Worker (RSW).
A large part of Audra's social work identity is forwarding Indigenous research, cultural awareness, collaboration, and cultural connection. Audra creates hope within the MRU community and beyond and has focused her practice on being relational through anti-racist, decolonial strength-based practices.
Champion Award
Jaime Waucaush-Warn
Jaime Waucaush-Warn is an Assistant Professor in Indigenous Studies. Waucaush-Warn is from the Wolf Clan and a member of the Chippewa of the Thames First Nations; however, her oral stories come from her maternal family from the Munsee Delaware Nation.
She has been a sessional instructor with The University of Lethbridge for the past sixteen years with Indigenous Studies and the past four years with various departments at The University of Winnipeg. Waucaush-Warn research surrounds the trickster paradigm in contemporary Indigenous art and the story of Chief Wahbunahkee, a distant uncle of hers who was pivotal in land allotment for his people. Waucaush-Warn is also an artist, mother, and garden hobbyist, and has recently moved to Okotoks with her family.
---
Endeavour Awards
Citizenship Award
Danielle Mills
Previously a paramedic, Danielle has been enjoying her time back at post-secondary school as she finishes up her second year in the psychology program, with a plan to pursue a new career to become a therapist. On top of school, Danielle works for Alberta Health Services and volunteers both inside and outside of school on a weekly basis.
When she has downtime, you can find Danielle crocheting up a storm, hiking, camping, reading, spending time with loved ones, and traveling. Fun fact about Danielle, she has operated a steampunk airship in the middle of the desert!
Citizenship Award
Basira Yaqoub
Basira is a fourth-year Biology student at Mount Royal University. When she came to MRU, she had little to no experience in volunteering or extracurriculars. Now, she's about to graduate with four years of advocacy work and mentorship expertise under her belt. Over the past 3 years, Basira has dedicated many hours to co-founding the Women in Science and Technology (WIST) club, which strives to enhance access to networking opportunities and support for women pursuing careers in STEM fields. She also exercises her passion for science and mentorship as a peer learner for the Peer Learning Program where she facilitates sessions in various biology courses, including genetics and human anatomy.
Basira embraces discomfort and challenges because it unlocks a previously unknown potential within herself. In her free time, she likes to hike and spend time with family and friends!
Citizenship Award
Maria Salomé Faria Blanco
Salomé Faria is a Catamount Fellow and Psychology Student at Mount Royal University, currently volunteering as a peer-to-peer mental health educator with Healthy Campus. She is a first-generation immigrant from Venezuela and is passionate about giving back to her community through her studies in psychology, as well as the opportunities MRU has provided.
In her work as a Catamount Fellow, Salomé Faria has learned that having empathy for your fellow humans and being passionate about creating change in oneself are the first steps in creating real change in the world. She believes that if even one person is positively impacted by her work, then it was worth the effort. She looks forward to continuing her work helping others, and through this, continuing her own growth.
Committed Learner Award
Sarah Fleury
Sarah Fleury is a mother and grandmother. She is from Mountain Cree. She is Newowiyaw (Four Bodied) and a residential school survivor.
One of Sarah's grandfathers is Chief Robert Smallboy, and her great-grandfather was Keskiyo, who signed the Treaty 6 for the Newowiyawak (Cree). Like her grandfathers before her, she will continue to speak/fight for First Nations rights, and the land, water, and mountains.
Her late daughter, Flower Roan, graduated from the MRU Bridging program in May 2015. It was her legacy that showed Sarah the way to MRU as she felt lost after losing her daughter. Sarah is working towards a law degree and to build a future for herself, her children, and her grandchildren. She is here for Flower.
Committed Learner Award
Aera Ladell
Aera Ladell is a senior health sciences student. She is a passionate advocate for inclusion, diversity, equity, and accessibility. She remains committed to her studies and advocacy and plans to continue with the intent of becoming a pediatrician one day.
---
---
Excellence Awards
Bronze Award
Emma Berger
As a values-driven leader, Emma has helped establish the MRU Sustainable Development Goals (SDG) Hub where students create campus action projects on social and environmental issues. She is a graduating psych major (honours) with a minor in social innovation, convinced that cross-sectoral collaboration, systems thinking, self-reflection, and stories are keys to solving the world's complex problems.
In the future, Emma hopes to develop a better understanding of the relationship between inner and systemic change; in other words, how psychology and innovation can blend as disciplines for more efficient strategizing in individuals' personal lives, and in organizations.
Bronze Award
Megan Davidson
Megan (she/her) is the Interim Lead for the Centre for Social Impact Technology. Originally with a background in the hospitality industry and data management, Megan's work through the Centre for Social Impact Technology draws on systems thinking and multidisciplinary approaches to complex problems.
Megan is a fellow of the Royal Society of the Arts, Manufactures and Commerce. (RSA) and is in her final year of Criminal Justice Honours at Mount Royal University. She has been quoted in reports relating to public interest technology and is published in the areas of cult practices in social media and asymmetrical Indigenous parole conditions.
Bronze Award
Catalina Campusano
Catalina Campusano is a Bachelor of Nursing graduate (2021) and is currently working in harm reduction and adolescent psychiatry. Catalina returned to MRU to attend the Bachelor of Social Work program where she has built a sense of belonging through engaging in research, volunteering, and community leadership.
She is passionate about key social justice issues initiatives, specifically in areas of equity, diversity, and inclusion. On campus, you will find her on Main Street spreading awareness of various health-related topics that are relevant to the MRU community. Outside of school, she enjoys hiking, meditating, and cuddling her cat, Oliver.
Silver Award
Angela Faye Galeos
Angela Faye Galeos is a general science student (with a chemistry/biology concentration) at MRU. She is also a mother of 3 mixed Kurdish-descent young children. She has been a student ambassador of the Research and Scholarship Committee since 2021, a Harry Schaefer mentor, a student club recruitment executive, and a mentor at a nonprofit organization aimed at helping immigrant women succeed in Canada.
Besides being a full-time student, Angela is continuously advocating for meaningful changes in the university to increase accessibility and inclusion.
Silver Award
Kamila Djanabulova
Kamila (she/they) is a second-year Bachelor of Social Work student. Kamila lives by the motto "try everything at least once" which has allowed them to experience many great opportunities in the past year.
They love – among many other things – musical theatre, going out, trying new foods, swimming, traveling, working out, driving, and motorcycles. They laugh at everything and love seeing people having fun (which is why they love parties so much!). They're the most anxious social butterfly you'll meet, but they love meeting new people and learning from all of you!
Gold Award
Liv Taylor
As a Mount Royal University student, Liv feels fortunate to have taken part in several leadership and community service-based initiatives on campus, and credits the accessibility of these opportunities to the hard work of SAMRU representatives and MRU staff.
In her four years at MRU, while pursuing a Bachelor of Science degree, Liv has had the opportunity to both support this community and receive support in return, and could not be more grateful to be where she is today. Liv looks forward to continuing her journey at Mount Royal, and thanks readers and attendees for taking the time to learn more about her!
Outstanding Student of the Year Award
Fawaz Saleem
As a Muslim Male student in the Nursing program, Fawaz understands the importance of belonging and inclusion. As the President of the Muslim Students' Affiliation, Fawaz has been an advocate for equitable treatment of Muslim students by not only advocating for more prayer spaces, but improving their overall experience at MRU. Fawaz also advocates for diversity and inclusion of male nurses as the President of the Men in Nursing club.
Fawaz has also founded the Public Speaking and Leadership club and the Sweet Peeps Baking club. Through these clubs, he has hosted events that have built lifelong skills of communication and culinary skills.
---
Congratulations to all of the 2023 SAMRU Awards winners! Make sure to keep an eye out next January for the 2024 SAMRU Awards application period at samru.ca/awards.