Your In-Depth Guide to Finding a Summer Job
---
Hoping to find an internship or job for the summer, but wondering where to start? We've put together some tips for applying to jobs, building your resume, and where to find jobs that you're interested in applying for!
Tips for the Job Application Process
Searching and applying for jobs may seem overwhelming and unfamiliar, but there are some things you can do to be prepared to submit your application and accept interviews.
1. Tailor your resume and CV to the job you're applying for
Note industry-specific (or even job-specific) keywords and include them in your resume and CV. This shows that you are familiar with the industry and/or job, and the language and processes associated with it. Make sure to use active language and show data where applicable. Check out this tip sheet from MRU Career Services for a list of action verbs.
2. Make sure you have a good online presence
Keep your LinkedIn up to date, complete your profile, and include a professional headshot. Depending on what type of internship or job you're applying for, you may also want to create an online portfolio with recent projects and writing samples.
The occasional employer will cross-reference personal social media profiles they can find associated with you, such as Facebook and Instagram – it's a good practice to keep your presence on these accounts appropriate as well (or make sure your personal accounts are set to private).
3. Get a friend or family member to help you practice answering interview questions
Going over some common interview questions beforehand is a great way to iron out what you want to say and put your best self forward. Refresh yourself on common interview questions, but don't rehearse to the point that you become inflexible if you're asked a question you hadn't prepared for. Try to brainstorm a few examples of situations where you can talk about overcoming a problem or conflict – apply the STAR method to answer these types of questions (Situation, Task, Action, Result).
Research the company and ask specific questions. Remember: you're also interviewing the company to make sure they're a good match for you!
4. Ask references for permission to be contacted ahead of time
If it's been a while since you've applied for any jobs, touching base with your listed references to make sure they're still willing to speak on your behalf will help prevent any surprises or missed communications. Let them know the position and company you have applied for in order to allow your references to frame their responses effectively.
5. Apply on company websites rather than through a job portal where possible
Applying to a job listing directly through a company's website can be a more straightforward way to get your application seen by an HR manager or hiring team.
Be sure to read the job description in full! Employers may include clauses or certain criteria designed to test applicants' attention to detail. For example, "only applications received through our website will be considered".
MRU's Career Services department maintains a Job Board, where thousands of opportunities for current students and new graduates are posted per year!
You can also consult the department's Programs and Resources page. Through Career Services' online and in-person programs, you can have your resume, CV, or portfolio reviewed, access online tip sheets, attend career-building workshops, and more.
Ways to Build your Resume
Even if you have little to no work experience, there are ways you can build your resume while gaining skills to use in the workplace!
1. Take an online course
Enrolling in an online course is a great (and often free!) way to brush up on your existing skills and knowledge, or learn something new. Find online courses that might interest you through websites like edX, Coursera, Skillshare, and MasterClass.
2. Get volunteer experience
Volunteer experience is a sure way to make your resume stand out, and fortunately, SAMRU is seeking volunteers! Click here to learn more about how you can get involved with SAMRU!
Three volunteer streams are available with SAMRU: Programs and Services, Representation Committee, and Governance streams! Governance and Representation volunteers get started in the late summer and begin their work in earnest in the fall, making this a great option for returning MRU students.
3. Consider applying for a co-op or work experience program through MRU
Though these opportunities are program-specific, taking on either a Co-Op or Work Experience program while in school can provide valuable industry experience and serve as a step in the right direction towards achieving your career goals.
4. Work a part-time job while studying
Consider working on campus or consider a role among the wide range of paid opportunities offered by MRU. Take a look at this list of opportunities that MRU has compiled for students on their Work or Volunteer on Campus subpage.
West Gate Social is recruiting students to work in the fall! Sign up to receive more information in July/August on applying to work at West Gate Social.
5. Join or start a club
SAMRU club membership makes a great item for your resume! Clubs can be academic, social, representational, or cultural, so there's something for everyone. Check out our Clubs Directory to see if there's an existing club that piques your interest. If not, you can also start your own! Click here to find all the information you'll need to ratify a new club.
Where to Find Jobs
We've compiled a few student-specific resources and tips to help you find meaningful employment over the summer!
MRU's Job Banks database is a great place to get started. Here, you can learn more about local, provincial, and national opportunities in a variety of industries. The database also contains a useful list of online job boards, such as Indeed.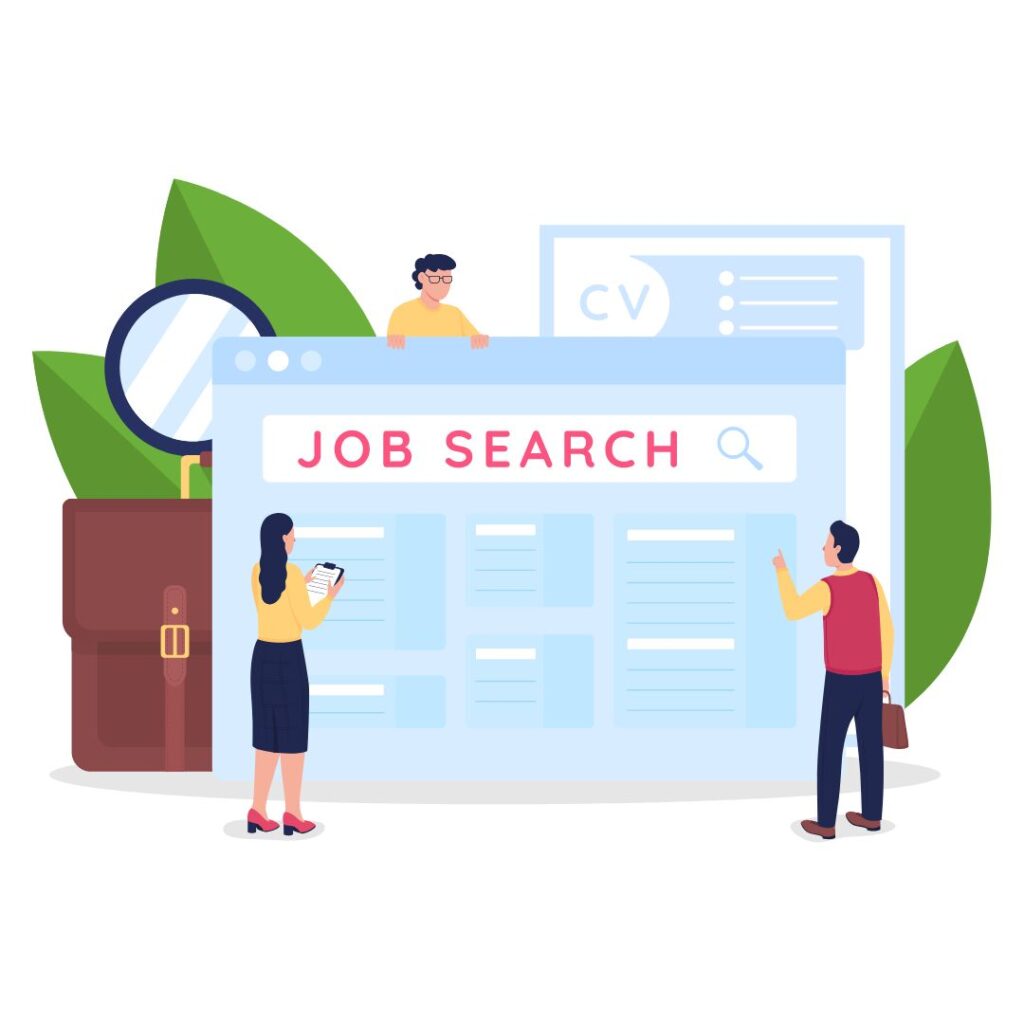 The City of Calgary's Youth Employment Centre has been a strong resource for Calgarian students seeking employment for many years. On top of providing free drop-in services such as resume advice, interview preparation, and career planning, the Centre also hosts the annual Youth Hiring Fair. The 24th annual fair will be happening Thursday, April 6th 2023, and with over 80 employers in attendance, this will be an opportunity to make some great connections!
Putting the word out within your personal network that you're searching for a job is another thing you might consider doing. You never know who may be looking to hire someone with your skills and experience, and if one of your connections can put in a recommendation for you, it may help you land a job!